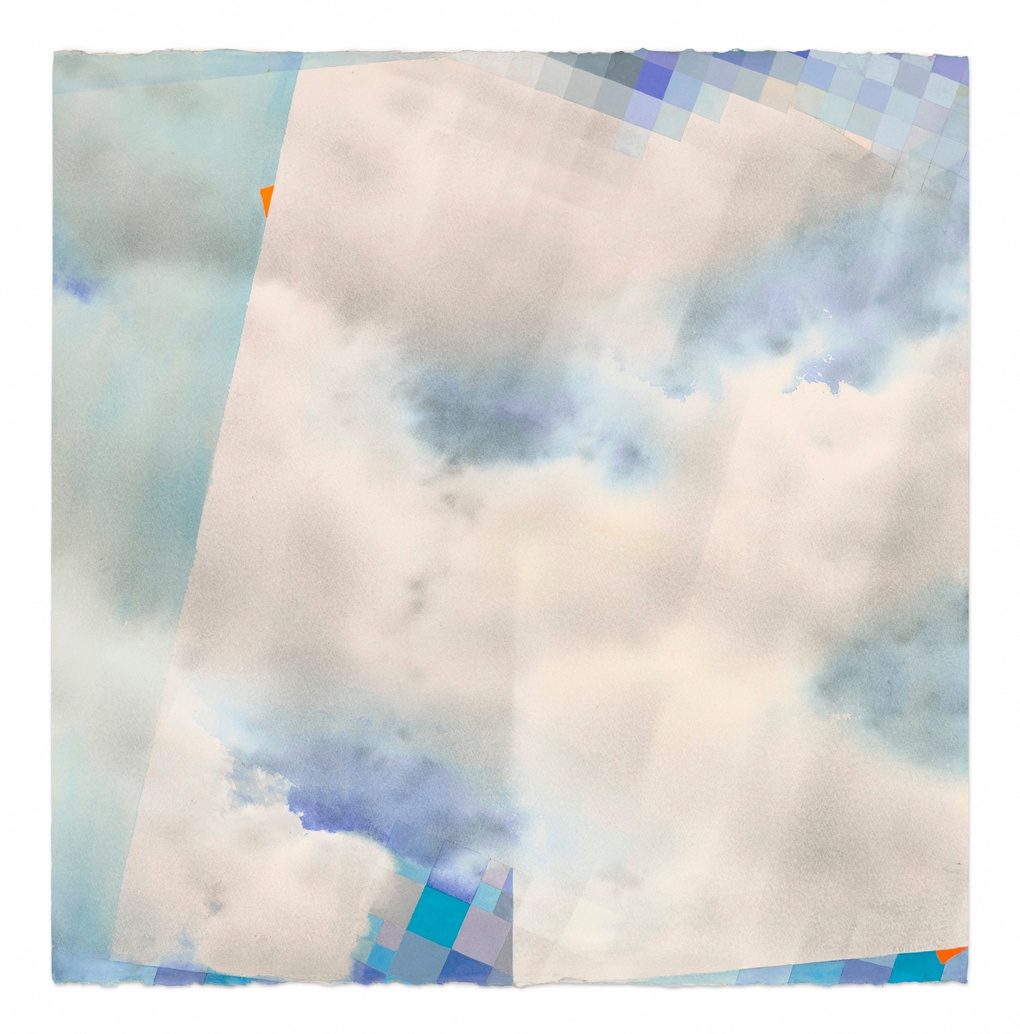 Statement
Since the beginning of time, clouds have represented uncertainty; the wrath of gods; the beneficent containers of rain; the boundary between this world and the mystery beyond. This mixed media work on paper is part of a body of work about disruption. Technology is permeating our environment–inundating us with techno-chatter. Although we can't see the signals that our devices emit, their energy is palpable, changing our perception of time and place. In my work, I am imagining the juxtaposition of those signals, with naturalistic clouds. My hope is that despite our ever-increasing urge to connect immediately with things and places around us, we don't forfeit time spent on the humble meditation of the sublime–those enigmatic sources larger than ourselves: wind, light, and air.
Artwork Info
Date
2020
Dimensions
28 x 28 inches
Medium
Watercolor, gouache, graphite powder
Artist Info
Born
New York, NY
Works
Somerville, MA
Biography
Nona Hershey's work is included in public and corporate collections around the world, including the Metropolitan Museum of Art; Library of Congress; Boston Museum of Fine Arts; Harvard Art Museum; Yale University Art Gallery; Minnesota Museum of Art; Cleveland Museum of Art; Pennsylvania Academy of the Fine Arts; Corcoran Museum of Art; National Gallery of Art; Krakow National Museum; Museo Civico, Piacenza; Museo Municipal, Caracas; and the Calcografia Nazionale, Rome. She has had residency grants at the Asillah Forum Foundation, Morocco; Ballinglen Arts Foundation, Ireland; Ucross Foundation, Wyoming; Virginia Center for the Creative Arts; the Vermont Studio Center; and twice at the MacDowell Colony, New Hampshire. She was awarded a Somerville Arts Council Artist Fellowship Grant, Massachusetts Cultural Council Award and in 2018, a Massachusetts Cultural Council Finalist Award. Her work is represented by Soprafina Gallery, Boston; Schoolhouse Gallery, Provincetown; and Dolan Maxwell, Philadelphia.