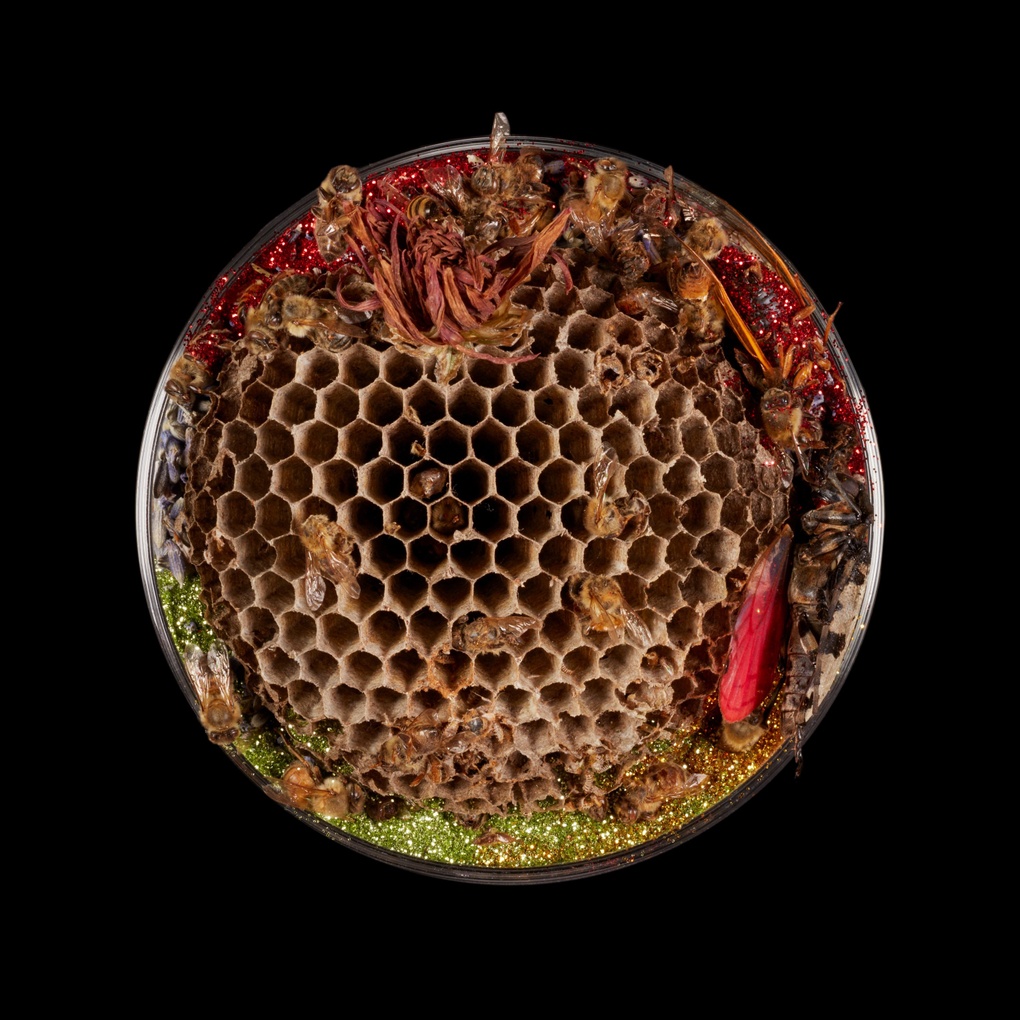 Suzanne Anker, Vanitas (in a Petri dish) #73
Statement
Investigating the border-zones where fact meets fiction, the intersection of art and science continues to take a global turn. Customizing molecules as vectors of cure, the genetic revolution resurrects the avant-garde and spins its locus into and out of the laboratory. Taxongenomic crash smashes Linnaeus' beliefs in systems of classification, while cohabitation abides between silicon and flesh. This transmutable molecule DNA is a bio-archive, never failing to astonish in its infinite plasticity. It is something of a "book of life" and a "recipe for surveillance," something of a "deed to a body-part farm," something of an "elixir of immortality," welcome to the genetic age. I frequently work with "pre-defined and found materials", botanical specimens, medical museum artifacts, laboratory apparatus, microscopic images and geological specimens. I use a variety of mediums ranging from digital sculpture and installation to large-scale photography to plants grown by LED lights.
Artwork Info
Date
2018
Dimensions
44 x 44 inches
Medium
Pigmented inkjet print on archival paper
Artist Info
Born
Brooklyn, NY
Works
New York, NY
Reflecting on this Year
After Eden (The World is Flat). The era of the flat world has arrived again: global connectivity, emergent life, and revolutionary climate conditions.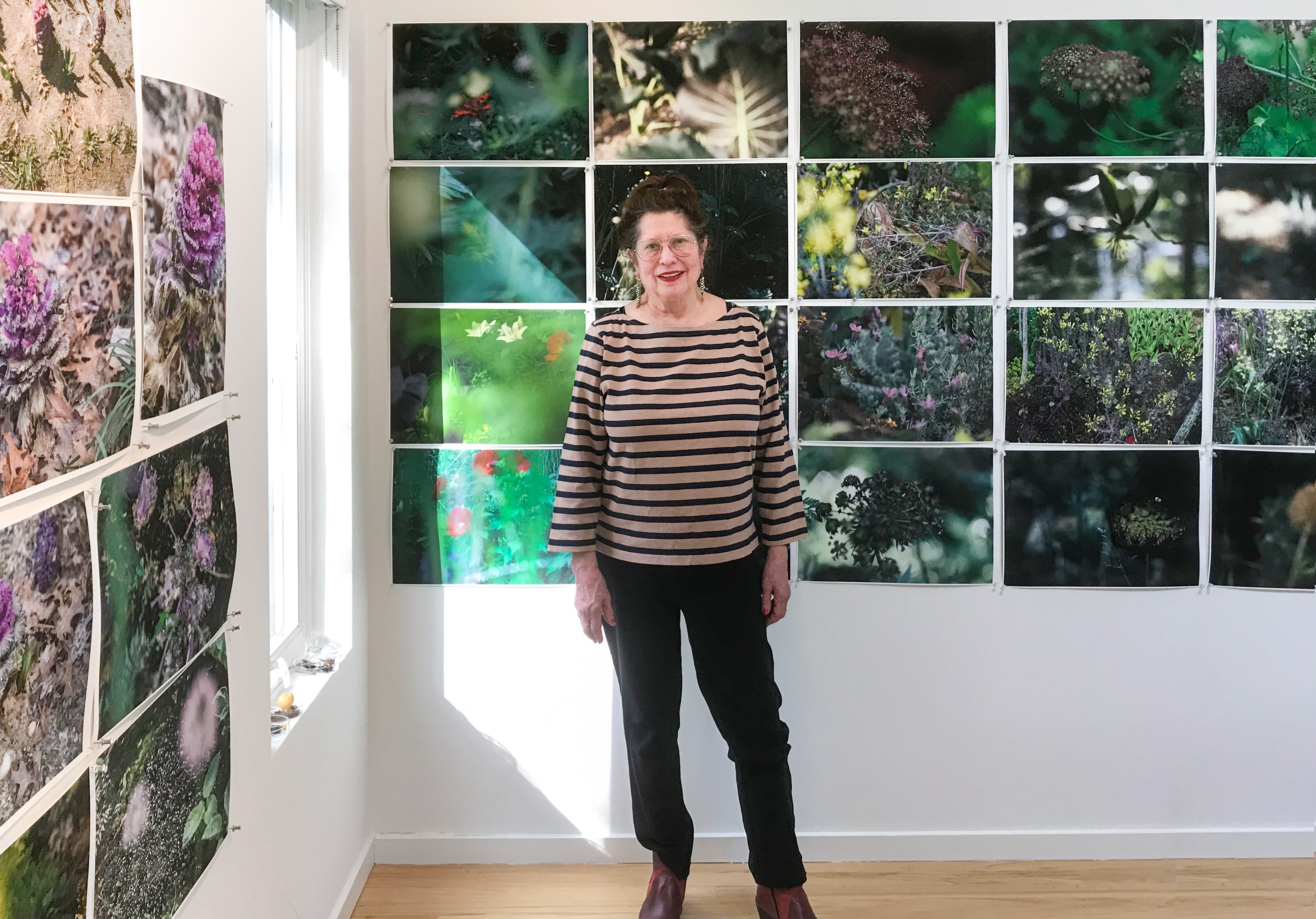 Biography
Suzanne Anker is a visual artist and theorist working at the nexus of art and the biological sciences. Her work has been exhibited at the Everson Museum of Art, Syracuse, NY; Daejeon Biennale, Korea; Chronus Art Center, Shanghai, China; Parrish Art Museum, Southampton, NY; ZKM, Karlsruhe, Germany; Today Art Museum, Beijing, China; Walker Art Center, Minneapolis; the Smithsonian Institute, Washington, D.C.; the Phillips Collection, Washington, DC; P.S.1 Museum, New York, NY; J. Paul Getty Museum, Los Angeles, CA; the Center for Cultural Inquiry, Berlin, Germany; the Pera Museum, Istanbul, Turkey; the Museum of Modern Art, Kyoto, Japan; and the International Biennial of Contemporary Art of Cartagena de Indias, Colombia. She hosted twenty episodes of The Bio Blurbshow, a radio program originally on WPS1 Art Radio, in collaboration with MoMA. She Chairs the BFA Fine Arts Department at the School of Visual Arts in New York City.