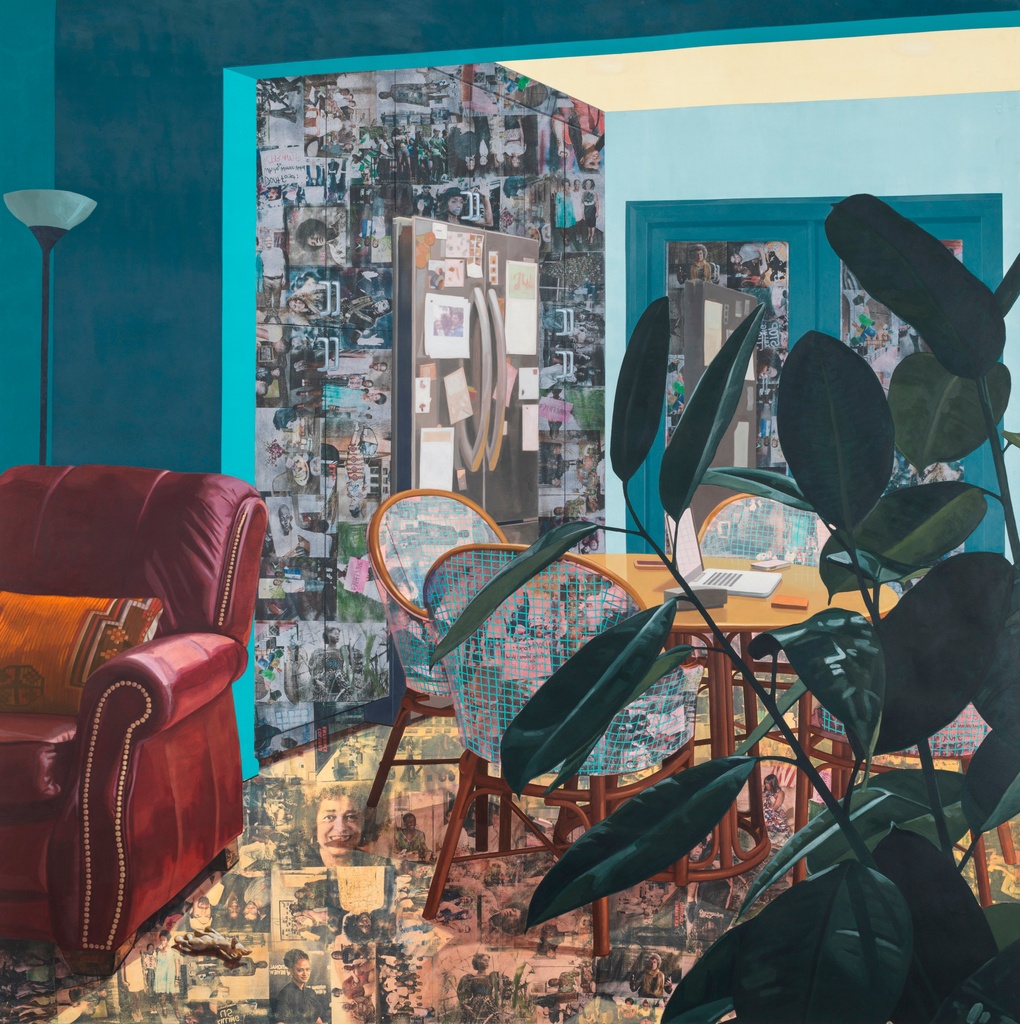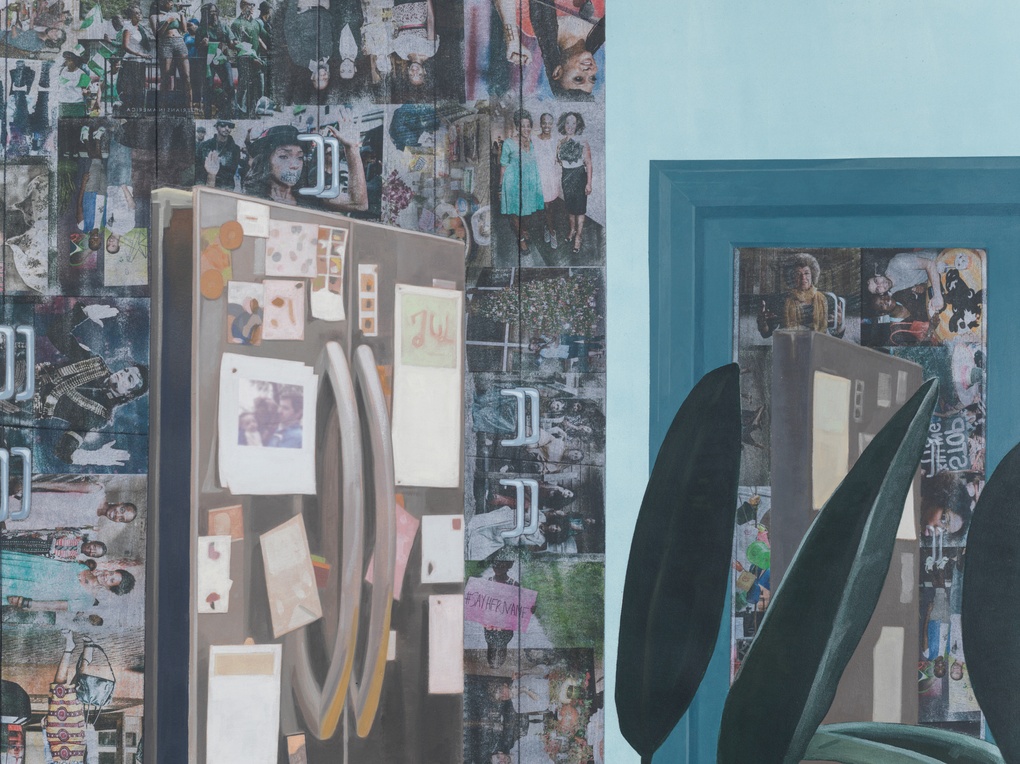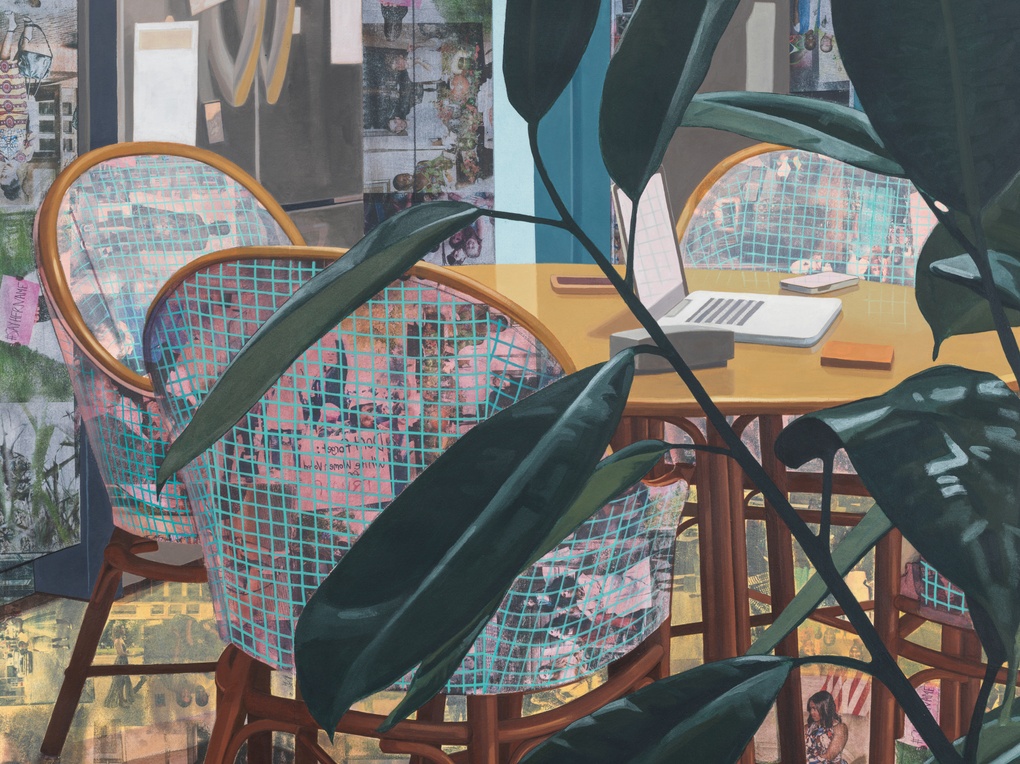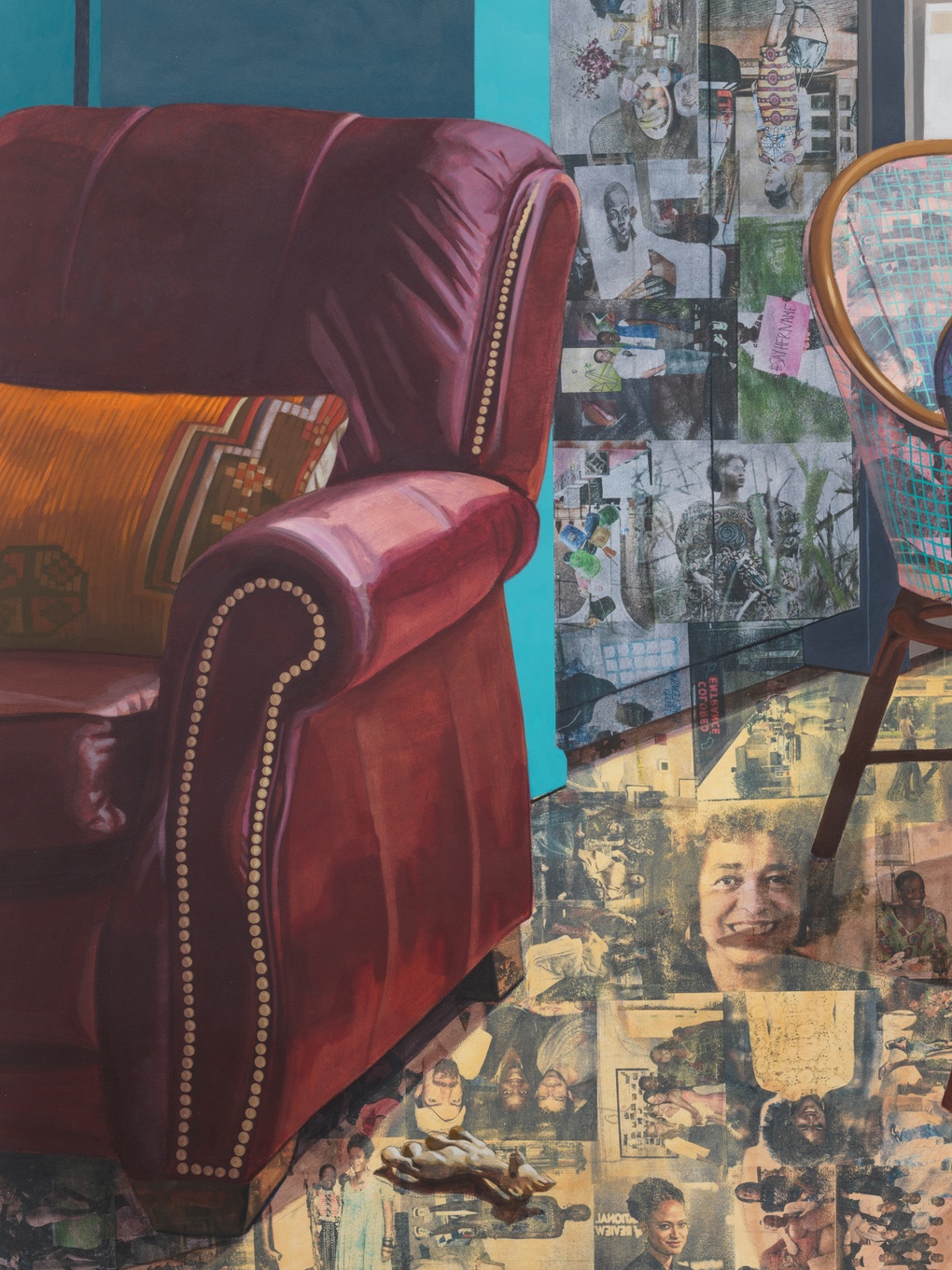 Njideka Akunyili Crosby, Home: Say It Loud
Statement
Nigerian-born, Los Angeles-based artist Njideka Akunyili Crosby (b. 1983) creates intricately layered figurative compositions that combine painted depictions of people and places from her life with photographic transfers derived from her own personal image archive as well as from Nigerian magazines and other mass-media sources. The resulting works are visual tapestries that vivify the personal and social dimensions of contemporary experience while evocatively expressing the intricacies of African diasporic identity. With these two works, the artist wanted to embody the double consciousness felt by immigrants: they exist as a pair, with the composition of one mirroring that of the other, though the cultural space each depicts is different. Home: As You See Me is set in Nigeria; Home: Say It Loud is set in the United States.
Artwork Info
Date
2017
Dimensions
84 x 83 inches
Medium
Acrylic, transfer, colored pencil, charcoal, and collage on paper
Artist Info
Born
Enugu, Nigeria
Works
Los Angeles, CA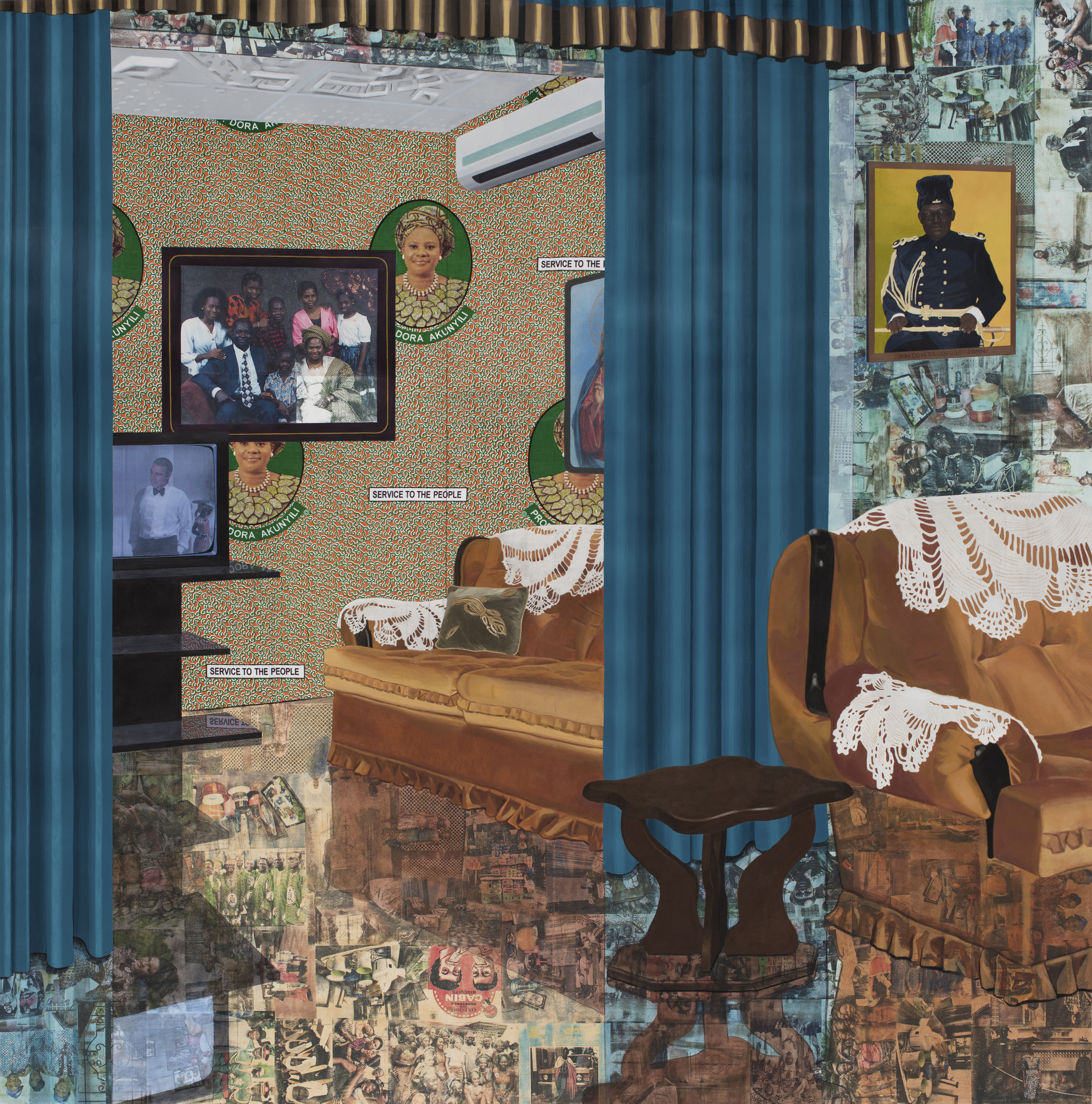 Home: As You See Me, 2017. 84 x 83.25 in; acrylic, transfers, colored pencil, charcoal, collage, and commemorative fabric on paper. © Njideka Akunyili Crosby, courtesy of the artist, Victoria Miro, and David Zwirner. Photo: Brian Forrest.
Biography
Njideka Akunyili Crosby was born in Enugu, Nigeria in 1983 and currently lives and works in Los Angeles. She was a participant in La Biennale de Venezia, 58th International Art Exhibition, May You Live In Interesting Times, curated by Ralph Rugoff (11 May - 24 November 2019). Recent solo exhibitions include Njideka Akunyili Crosby: "The Beautyful Ones", The National Portrait Gallery, London (2018-2019) and Counterparts, Modern Art Museum of Fort Worth, TX (2018-2019), Baltimore Museum of Art, MD (2017-2018). She is the recipient of an Honorary Doctorate of Fine Arts Degree from University of the Arts (2020), and Honorary Doctorate of Art from Swarthmore College (2019), a MacArthur Fellowship (2017), and a United States Artist Fellowship (2021). Akunyili Crosby's work is held in significant museum collections throughout the world.