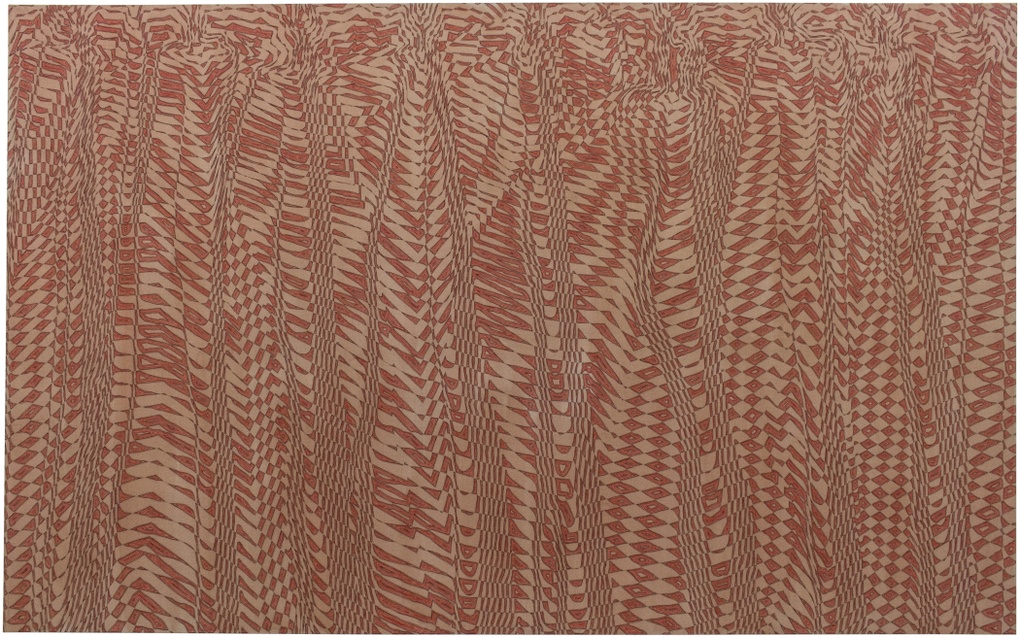 Statement
In the past few years I've moved from explicitly obvious strategies to more unexpected (albeit equally rigorous and limited) procedures in making a work. This process of "emergence" has led to more surprising and unforeseen results. Since 2017 I've changed the scale of the painted work from very small to very large, and this has also resulted in not only a wholly expected change in visual apprehension, but an entirely different working experience. For the first time in many years, I'm smaller than my work, and that, in itself, is also…emergent.
Artwork Info
Date
2020
Dimensions
75 x120 inches
Medium
Acrylic and graphite on prepared linen
Artist Info
Born
Oceanside, CA
Works
New York, NY
Biography
James Siena is a New York-based artist. His rule-based linear abstractions have situated him firmly within the trajectory of modern American art. His artwork is driven by self-imposed sets of "visual algorithms," which find their end-result in intensely concentrated results. He works across a diverse range of media, including lithography, etching, woodcut, engraving, drawing, and painting. His work is held in numerous public and private collections across the United States, including Museum of Fine Arts Boston; San Francisco Museum of Modern Art; Metropolitan Museum of Art; Museum of Modern Art; and Whitney Museum of American Art, among many others. He has been the recipient of multiple honors and awards, including the New York Foundation for the Arts Fellowship in Painting (1994), The Louis Comfort Tiffany Foundation Biennial Competition Award (1999), and an award in Art from The American Academy and National Institute of Arts and Letters, New York (2000).